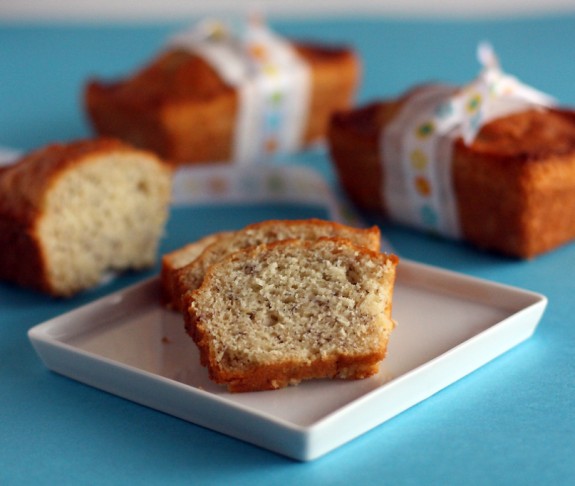 I never thought I'd own a Thermomix, let alone actually be doing in-home demonstrations and loving being an Independent Consultant for the product.
Why? You might ask.  Sometimes I tell my story about how I started in this  business during my demos.  Briefly, I owned every kitchen appliance known to man.  I was as addicted to buying kitchen "gadgets" as much as many of my friends were to buying clothes and shoes.
Then one fine Sunday summers afternoon, my gorgeous girlfriend Alex invited me to a Thermomix demo.  Being one of the "foodies" in the group meant that I needed to know what this thing was and its capabilities.  So I did 2 weeks of solid research before attending the demo.  Upon arrival I told all twelve other guests that they needed to buy one because they were amazing (I watched many YouTube  videos and – despite my intense searching – couldn't find anything bad about it on the internet).  When asked if I was going to buy one I told them all that I had everything and didn't need "another kitchen appliance".
By the end of the demo I was blown away and waited until everyone else left to chat to the Consultant.  I didn't purchase then and there despite my excitement.  I (like many of my clients) couldn't justify the cost and needed to digest what I had seen as it was slightly unbelievable.  My Consultant was wonderful and kept following up with me to see if she could assist (and thank goodness she did).  Three weeks later (after more research) I signed up with Thermomix and my life changed forever.  I no longer stand in the kitchen for hours after work, cooking is exciting again and not a chore.  The best thing (or two), we are eating natural healthy food with no chemicals and saving money!
Now I adapt my old recipes to the Thermomix and share them with you all.
This is my Nanna's recipe that I have been making for many years.  I like it because it is (to me) a true Banana Bread rather than a cake that is called bread.  So you will find it not that sweet, firmer than some other recipes and hopefully more delicious :).
I'd love to hear what recipe you've changed over to the Thermomix.  Leave me a comment below or on my FB page.
banana bread – (recipe by Fiona at Food 4 Thought).
makes 1 loaf or 4 x 250g mini loaves
Ingredients
120g sugar
60g butter
280g self-raising flour
1 teaspoon baking powder
½ teaspoon salt
2 eggs
150g milk
1 teaspoon vanilla extract
300g banana flesh, in chunks (from 2-3 ripe large bananas)
Preparation
Preheat the oven to 170°C with the fan on.  Line and/or spray a loaf tin or 4 moulds approx. 250g in each.
Add sugar to TM bowl and mill for 3 seconds on speed 10.
Scrape down sides of bowl, add butter and heat for 50°C, for 2  minutes on speed 1. 
Add remaining ingredients and mix for 10 seconds on speed 5.
Pour into prepared moulds.  Bake for 45-55 minutes for large loaf tin or 25-30 minutes for smaller cakes or until golden and a skewer inserted in centre comes out clean.
Slice when cool and serve with a smear of soft butter.
My tips/alterations: *If you prefer to have chunks of banana in your bread use the reverse button for the final mix.  *I have used two different size loaf tins for this recipe – 26cm x 10cm and 21cm x 11cm – and both work equally well.  *Previously I have done a recipe for Chocolate chip banana bread.  I have since made this recipe and added 100g Lindt 70% dark chocolate (broken into smallish pieces) when I added the banana chunks. YUM!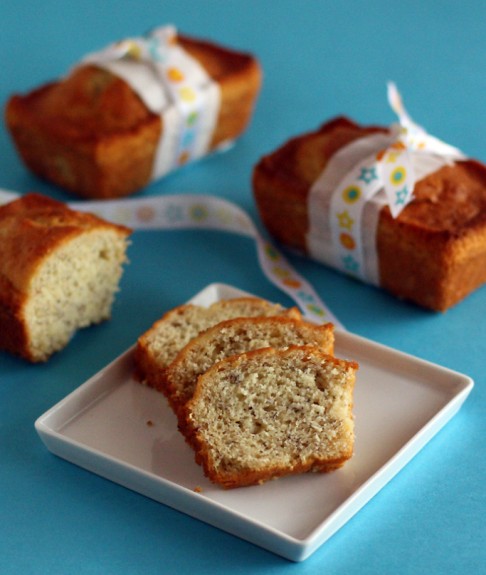 ease: 9.5/10.  It doesn't get much easier when it comes to baking.
prep time: 5mins.
cooking time: 55mins in the oven.
total: 60 minutes.
taste: 9/10. I love that this is not too sweet and you can taste the bananas.  It is great toasted for breakfast, as a lunchbox snack or even just with a cup of tea.
would I make it again:  Yes.  It has always been a quick easy staple in our house.  Now it is just easier than ever.