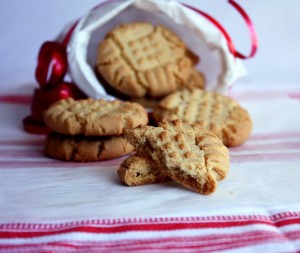 Winter time in Perth is generally milder than most other Australian cities but this year it has been exceptionally so.  Last weekend temperatures were in the mid 20's (70°F) with no rain in sight for at least another five days.  While the lack of rain causes its own issues I was grateful for the sun when G mentioned one of his mates was coming to visit with his two girls.  I love having children over to visit and Amy & Charlotte are both gorgeous, well mannered girls who are a pleasure to have around.  They were most excited to be able to play with our little girl (the dog) outside in the sunshine.
Whenever we have guest I always like to have something to offer them, however because G & I have been eating healthy lately our cupboard was bare.  Being given just over half an hour warning of their imminent arrival meant that I needed to bake something that was quick, easy and kid friendly.  I pulled out one of my trusted recipe books and went hunting.  My decision was guided by the difficulty and cooking time involved because I wanted them to be able to enjoy something while they were visiting. 
As soon as I read this recipe I remembered that I had made them once before and knew that they would suit my requirements perfectly, so I set to work on creating something delicious.
peanut butter crinkles – (recipe from The Australian Women's Weekly Big Book of Beautiful Biscuits)
makes about 25
Ingredients
125g (4ozs) unsalted butter
1/3 cup (70g/2.5ozs) sugar
1/3 cup (70g/2.5ozs) brown sugar, lightly packed
1/2 teaspoon vanilla extract
1/2 teaspoon grated lemon rind
1/3 cup (100g/3.5ozs) peanut butter
1 1/4 cups plain (all-purpose) flour
1 teaspoon bicarbonate of soda (baking soda)
pinch salt
 
Preparation
Preheat oven to 180°C  (350°F/Gas 4).  
Cream together butter, sugars, vanilla, lemon rind and peanut butter until light and fluffy.  Add sifted flour, soda and salt and mix until a stiff dough forms.
Shape heaped teaspoonfuls of mixture into small balls with floured hands, place on a lined oven tray allowing room to spread slightly.  Press biscuits down lightly with a fork, first crosswise then lengthwise, for a crinkled effect.  Bake in oven for 15 minutes, until golden brown.  Remove from oven and cool on tray.
My tips/alterations:  *I use crunchy peanut butter because I like the texture but any ki9nd will do.  *I use a mini ice-cream scoop to measure out the mixture for each cookie, that way they are all even and cook the same.  *When pressing the cookies down with a fork I dip it in flour before each time which stops the fork sticking to the mixture.  *Cooling these on the tray allows them to set properly before moving them.
ease: 9/10.  
prep time: 30mins.  Rolling the mixture into balls takes most of this.
cooking time: 15mins.
total: 45mins.          
taste: 9/10.  These were delicious!  They have the perfect balance of saltiness and sweetness, they melt in your mouth while also having a slight crunch to them.  The brown sugar even makes the centre just a little bit chewy.  G & I had to make sure that these left the house otherwise our healthy eating would have gone out the window.
Amy and Charlotte loved them as did those in G's office who were lucky enough to get one. 
I did keep a few hidden at home to nibble when we are desperate for a cookie fix.   
would I make it again:  Absolutely.  One of the easiest cookies I've made and they tasted great.