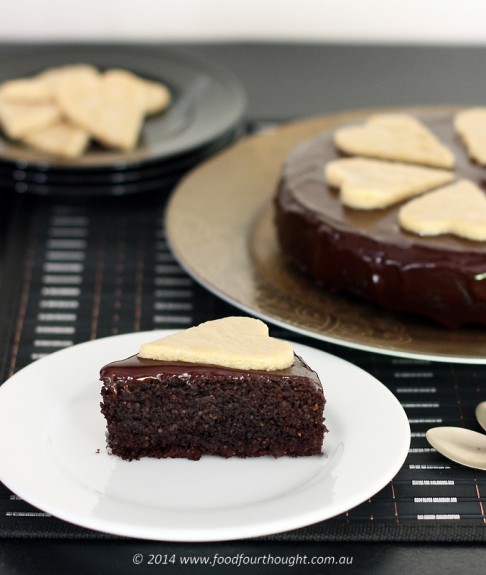 I know the title of this recipe is almost an oxymoron, but it's true.  I designed this recipe because G & I have been (attempting) a Paleo diet of late.  The concept is really interesting and (I think) we are starting to see some results.  I'll elaborate a little more in the future.
For now I can tell you this month bring about many celebrations in the Food 4 Thought (my) world.  To begin with, Thermomix in Australia officially announced (to our staff) that for 2013 out of over 2500 Thermomix Consultants, I was the NUMBER 1 Consultant in WA, AND the NUMBER 2 in Australia.  Part of that was in capitals because I am really proud!  This HUGE achievement will be celebrated in Sun City 🙂
THANK YOU TO EVERYONE who supports my business, who passes on my number to their friends and believes that I will give you the best service that I possibly can.  You all allow me to do what I love.  I am eternally grateful.
The second cause for celebration is that I am going to Sun City in South Africa!  We are off to Thermofest soon and will be staying in the Palace of the Lost City.  I've never seen anything like this and seriously can't wait!!!  If past years are anything to go by this will be an amazing "business" trip.  Wonderful speakers, lots of fun, catching up with other consultants from all over Australia and even a safari.  What more could we ask for?  Oh, did I mention it is all paid for by Thermomix!  If you want to know how you can come with me on the next one let me know 🙂
And lastly, the other celebration this month is Valentine's Day of course.  Although I've never been one to celebrate the day itself I respect those who do.  There are so many lovely gestures, gifts and wonderful meals that you can make for that special someone.
So, given all of the celebration this month I thought I'd design something that was worthy of celebrating with.  It is not only delicious but really healthy.  I must say I don't feel guilty eating this at all.   Enjoy!
healthy chocolate cake – (recipes created by Fiona at Food 4 Thought).
cake – makes 1 x 20cm cake
Ingredients
120g whole almonds (skin on)
50g hazelnuts
20g unsweetened shredded coconut
40g coconut sugar
1 teaspoon baking powder
Pinch ground salt
40g raw cacao powder
100g coconut cream
50g coconut oil (melted)
1 teaspoon vanilla extract
30g raw honey
2 eggs
Preparation
Preheat the oven to 180°C (170°C fan-forced).  Line a 20cm round cake time with baking paper.
Place almonds, hazelnuts and coconut into TM bowl and chop for 10 seconds on speed 7.  Scrape around sides of bowl, and add coconut sugar, bicarb soda, salt and cacao powder.  Mix for 5 seconds on speed 4.  Add remaining ingredients and mix for 5 seconds on speed 4.  Scrape around sides of bowl, and pour into prepared tin and bake for 20 – 25 minutes.  Test that the cake is cooked in the centre by inserting a wooden skewer or toothpick.  If it comes out clean, your cake is ready.
Cool in tin for 5 minutes then cool on wire rack.
My tips: *Don't over bake this cake or it will go slightly dry.  *Once you have iced and decorated the cake, it is best kept in the fridge and will keep for up to a week.  *You can switch the nuts for whatever you have or prefer.  If you don't want to use coconut milk, you can substitute almond milk.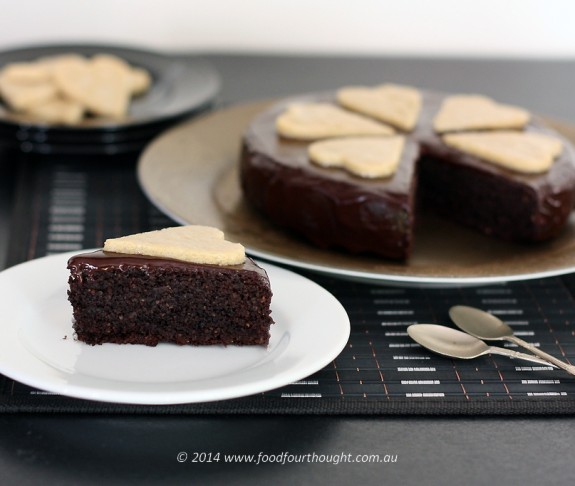 "ganache" icing – makes approximately ½ cup
Ingredients
100g unsweetened chocolate (you can use non-dairy), broken into small pieces
100g coconut cream
30g raw honey or maple syrup
Preparation
Place all ingredients into TM bowl and cook at 70°C for 3 minutes on speed 2.  Remove from bowl and set aside to cool for 10 – 15 minutes until thickens slightly.
Pour approximately half icing over the top of the cake and use a spatula to gently push over edges.  If icing doesn't stick to the sides of the cake place it (the icing) in the fridge for 5 minutes to thicken a little more then try again.  You should be able to cover the top and the sides of the cake completely.
My tips: *If you have any "ganache" left over you can put it into mini chocolate moulds.  Then when you need a chocolate hit you can have some healthy chocolate :).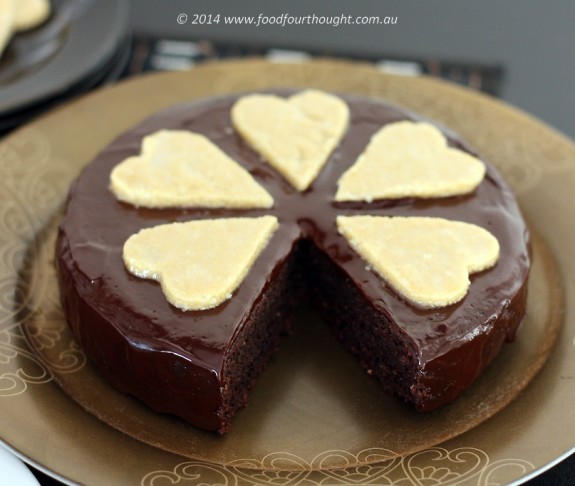 raw coconut cashew hearts – makes approximately 20 hearts
Ingredients
200g unsweetened shredded coconut
50g cashew nuts
60 – 100g raw honey (depending on hoy sweet you like them)
Preparation
Line a 22cm square cake tin with baking paper.  Place all ingredients into TM bowl and blend for 30 seconds on speed 8.  Scrape around sides of bowl, and pour into prepared tin.  Moisten hands slightly and press into an even layer.  This will be quite thin.  You can also use a solid based glass to create a smooth top.  Place in fridge to set (about 20 minutes) then remove from tray and cut into desired shapes.
You can use these as decorations or to eat on their own as a "sweet treat".  Store in an air tight container in the fridge for several weeks.
My tips: *You can roll these into balls if you prefer.  *These will keep for ages, unless you eat them as quick as we do 🙂  *Change the nuts to your preference, although if I was using a harder nut (such as almonds) I would grind them on their own for 8 – 10 seconds then add everything else and continue as per recipe.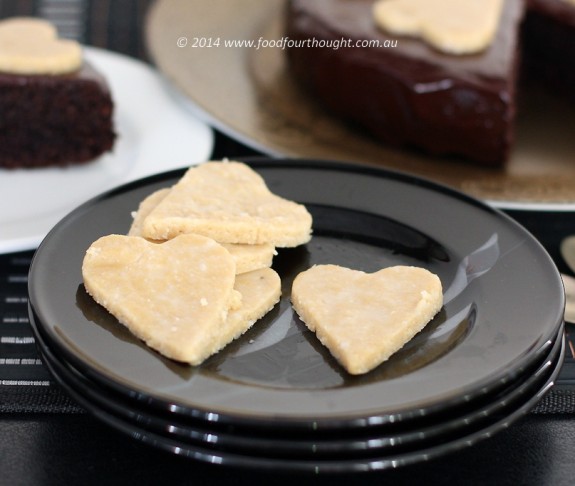 ease: 8.5/10.  Individually these are easy, and the whole thing isn't too difficult
prep time: 30 minutes.  For all three.
cooking time: 30 minutes 
total: 60 minutes.
taste: 8/10 (on average) From G and other friends who tested it for me. Personally I would say 9/10 from me.  For a healthy cake I loved it.  The "ganache" was silky and delicious, just sweet enough to balance the dark rich flavour of the cake.  The hearts are sweet and have a distinct honey flavour.  When used as a decoration they are the perfect balance for the dark chocolate flavour of the cake.  The good thing is that you only need a small piece to be satisfied :).
would I make it again:  Yes, I think I will use it as a base and try a few different things.  Let me know if you do the same.
Recipe inspiration:
Paleo chocolate cake
Chocolate ganache
Coconut cashew delights – Rawlicious cookbook by Thermomix in Australia