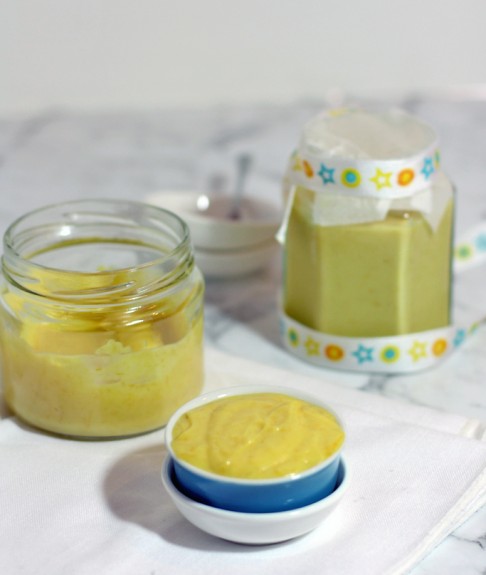 I have always said "when life gives you lemons……..make something you love to eat". 🙂
There are many things that I love to make with lemons and one of my absolute favourites is lemon curd.  My pre-healthy life saw me make this recipe which (at the time) I absolutely loved.  For me it is about using something that is abundantly in season and at it's most delicious to create something wonderful.
With this particular recipe, I love making mini tarts or just eating it out of the jar.  I hope you have some lemons to be able to make this soon.
(paleo) Lemon Curd
No: Gluten / Grain / Soy / Dairy / Nuts / Refined sugar
Makes approximately 2 cups
You will need
Spatula
Jar for storage
Zester
Ingredients
Zest of 2 organic lemons, approx. 1 Tbsp / 10g
3 large eggs, 150-160g when cracked into the mixing bowl
125g (½ cup) freshly squeezed lemon juice (3-4 lemons)
100g (3 Tbsp) honey
125g coconut oil OR ghee OR (1 stick/4 ozs) unsalted butter, cut into pieces

Preparation
Place all ingredients into mixing bowl, cook with MC off/ 8 minutes / 90°C / Speed 3.
Pour into 2 hot washed/sterilised jars with twist-off lids and close immediately.  Cool completely before storing in the fridge.
My tips
* I used Meyer lemons which gave this a fantastic yellow colour.  *If you want a little more yellow colour you can add a pinch of turmeric to the mixing bowl when cooking the curd.  If you want to intensify the lemon flavour you can add 1 or 2 drops of pure lemon oil which you can purchase here. Add the oil after the curd is cooked and just stir it through.
* I used sterilised jars to ensure these would keep as long as possible. You can double, triple, even quadruple this recipe to make a large batch. Just extend the cooking time by 1½ – 3 minutes.
* I love to make mini tart cases and fill them with lemon curd for a quick dessert.
* This will keep in the fridge for several weeks (if you don't eat it all).
* If you find the curd is spitting out the top during the cooking process you can sit the simmering basket on top of the lid.
* If you'd like to know more about the pure essential oils I use, please take a look here.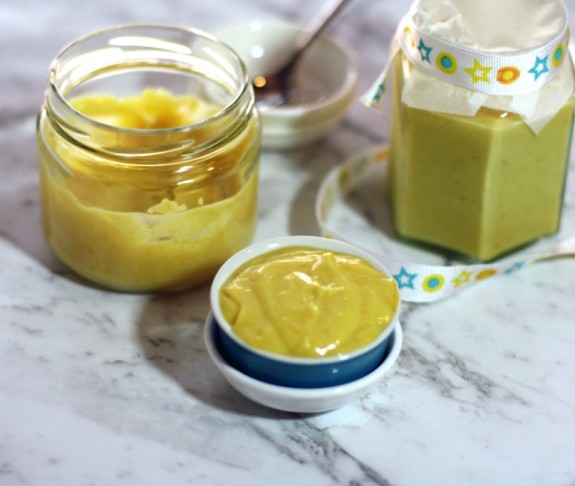 ease: 9.5/10.  Could it be any easier?!
total prep time: 10 minutes + chilling time
total cooking time: 8 minutes 
total: 18 minutes + chilling time
taste: 8.5/10 – This was a well balanced curd with a tangy lemon flavour.  The consistency was lovely and thick just like my traditional version.
would I make it again: Absolutely. When the season brings you lemons, make lemon curd!