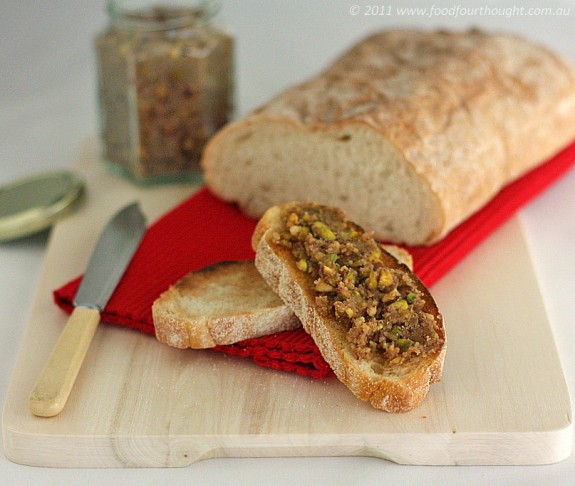 I may have mentioned before that making desserts is one of my favourite things to do in the kitchen and looking at my last few Newsletters I seem to do a lot of it :).  Clients often ask me if I actually eat the food I create because they think I should be somewhat larger in size than I am.  My response is that I don't eat what I create, I inhale it.  I also exercise and eat a balanced diet but I never restrict myself when it comes to trying the things that I make.
To help with balancing things a little I often try to find ways to still get the flavours I love but in a not so traditional way.  Baklava is one of my favourite sweet treats.  I love the honey flavoured sweet sticky syrup, the light crunch of pastry and the richness of the nuts.  I never make it because I can't control myself when it is in the house.  So thank goodness for this somewhat healthier version.  By substituting pastry for ciabatta or sourdough, reducing the butter and increasing the nuts we have something that I will eat as often as I like.  I hope you enjoy it too.
baklava spread (adapted for the Thermomix from recipe by The Healthy Foodie) 
makes approximately 2 cups
Ingredients
50g pistachios
50g almonds
200g walnuts
40g honey
40g water
25g lemon juice
¼ tsp ground cardamom
¼ tsp ground cinnamon
to serve
thinly sliced, lightly toasted ciabatta bread or similar or bread of your choice
Preparation
Pour pistachio nuts, almonds and 50g of walnuts into TM bowl.  Chop for 2 seconds on speed 5.  Remove from bowl and set aside.
Add honey, water, lemon juice and spices to bowl.  Heat for 2 minutes at 70°C on speed 1.  Add the remaining walnuts and chop for 30 seconds on speed 5.  Scrape down sides of bowl and repeat until a soft paste forms or desired texture is achieved.
Add chopped nuts and stir for 10 seconds, reverse on speed 3 to combine all ingredients.
Serve at room temperature on warm toasted ciabatta or bread or your choice or store in sterilised jars in the fridge until required.
My tips/alterations:  *This has a slightly crumbly texture.  It is best eaten as soon as it is made however it will store well in the fridge.  *Once it is chilled it is very easy to mould.  For something a little different shape it into balls and coat with chocolate or use it as a filling in filo (phyllo) cigars.  *If you would like this to have a more butter like consistency you can add a little more butter, honey, lemon juice and water then blitz this along with the walnuts for a little longer before adding the shopped nuts.  *This would be great made as a gift for friends.  *If you would like a similar recipe that does not require a Thermomix then check it out at The Healthy Foodie.  *Use paleo bread if you like.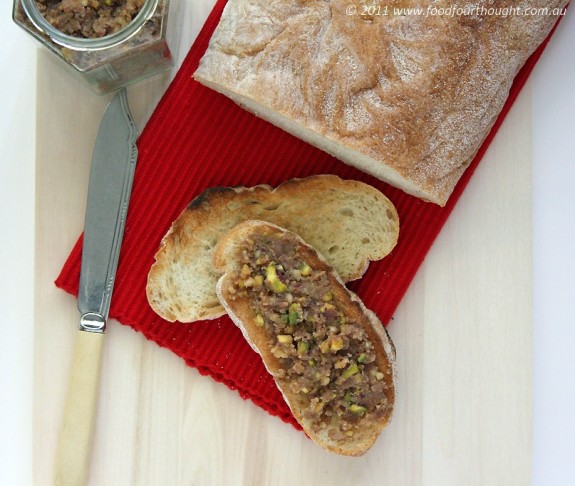 ease: 9/10.  10 times easier and quicker than normal Baklava!
prep time: 10mins.
cooking time: 5mins 
total: 15 mins
taste: 9/10.  Both G & I loved this, as did my TM team when I made it for them.  I think it is best straight after it has been made, while it is just warm because the spices and honey really come through in the flavour.
would I make it again: This is my new best friend!  When I told G walnuts were healthy for him he asked me to make this again 🙂